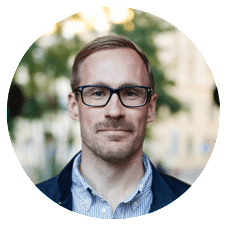 Mikael Johansson
CIO and Partner
Describe VNTRS with three words!
Innovative, versatile and digital.

What do you do in your work role and why does this suit you well
In my role as CTO at VNTRS I'm responsible for ensuring that we have the right level of technical expertise to be able to deliver value to our customers.
How did you become interested in programming? Where did your journey begin?
Back in 1998 I discovered that there was more to a webpage than just the content you got to see when visiting it. I started looking at the source code of webpages and printed a couple hundred pages of learning material related to HTML and CSS.
What is the best thing about your job?
That I get to work with knowledgeable and ambitious colleagues.