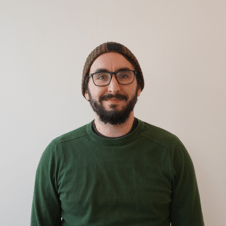 André Ferreira
Web Developer
André have the ability to dedicate his full knowledge on diverse work environments and he is able to make decisions and solve problems in organized and creative solutions.
He loves to develop structures on an object-oriented logic and shows a solid professional experience and a practical and base knowledge in frontend tools, such as diverse frameworks, libraries, task automation and developing environments. Also, backend interfaces with solid MVC model, frameworks and complex database structures.
He shows a high-quality experience in developing with valid markups, multi-browser support, responsive applications and well optimized SEO.
He shows a good interpersonal communication, capable of listen and teamwork, with the great capacity of quick learning and teaching skills.