VNTRS Estonia
·
Tallinn
·
Hybrid Remote
Javascript Developer
We are now looking for a Javascript Developer who shares our passion for start-ups and entrepreneurial companies. Do you want to be part of a team that uses the latest web technologies and grow our business in both Estonia and internationally? Do you have great development skills and would like to work with inspiring people? Then for sure you will enjoy working with us at VNTRS! 

About the job: Working at VNTRS as a Javascript developer you can expect a lot of diversity in your daily tasks (coding, advising clients, workshops with startups...). You will be working closely with startups from our portfolio as well as doing short term missions with external clients.
We will actively let you work on both these types of projects to broaden your skillset. You will be able to complete your assignments using recent technologies like Next.js, Tailwind or Node.js while also being a core part of teams composed of UX/UI designer, backend engineers, product owners and more.
Depending on the assignment your opinion will have a big impact when it comes to the technical solution, but also the scoping of the product itself. 

Must-have requirements
At least 2-4 years of relevant experience building web apps with JavaScript
Knowledge of modern frameworks such as React or Vue
Willing to produce clean, quality code
Relevant academic high school degree or diploma
Fluent in English
Pragmatic, Self-acting and a people person

Nice-to-have requirements

Hands on start-up experience
Knowledge of Next.js, Tailwind, Prisma, Cypress
Experience working with Docker and GCP
Experience working with vsCode and Git

About VNTRS: Our vision is a world where good ideas become successful. Because we believe that too many good ideas, passionate entrepreneurs and intrapreneurs fall short due to the wrong reasons - we are here to change this. 
We build digital products and services while also helping start-ups get to market in a cost-effective way. If we believe in the people and the companies we work with, we are willing to reinvest part of our fee as equities to become shareholders and long-term tech partners. Our investment portfolio currently consists of 20 early stage tech companies that we've helped build, and we also have worked with hundreds of clients following VNTRS values. 
We are currently 40 coworkers of which 4 are located in Tallinn Estonia, and we, at VNTRS, like to share risk and to have skin in the game. To partner up with promising entrepreneurs/corporations and share the risk and upside together with all our co-workers is one of the cornerstones of VNTRS.  
Why VNTRS? Our values focus on being caring, adventurous and inspiring. You will be part of a tightly knitted team that is passionate about building the products of tomorrow together. We encourage an entrepreneurial mindset and we have fun together. At VNTRS we share the success among all co-workers through ownership in our investment fund with tech startups.

Ownership in our investment fund with tech startups: All employees get a monthly equity bonus used to invest in VNTRS investment fund with tech startups. 
Challenging Responsibilities: Real responsibilities from day one. Together we create your personal development plan, based on your career goals, and give the senior support guidance you need to achieve it.
Generous benefits: Yearly travel to a conference, team activities and on top of the amazing equity program, you will get 100 euros every 3 months on Stebby.eu to spend on your wellness!
VNTRS is growing - check out our career page for more job openings.
Avdelning

VNTRS Estonia

Locations

Remote status

Hybrid Remote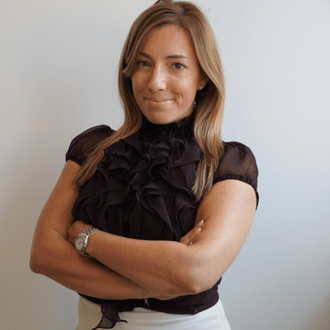 Why work with us?
Amazing equity & bonus programme

All co-workers get the exclusive right to invest in the portfolio of startups that we all work with. When we do exits you will get a complementary 100% bonus yielding potentially amazing returns!

New technologies and best practice methodology

You get to learn how to build succesful companies from idea to success by using our 5 step best practice operational methodology and work with the hottest frameworks in the startup ecosystem.

Coaching mindset and mandate to make change

We believe in a flat organisation where everybody is shaping VNTRS. You will get real responsibility from day one. Together we create a personal development plan based on your career goals and give you the senior support you need to achieve it.

Having fun and work-life balance!

Every Friday we all gather for a social lunch on the house and end the week with a common after work at the office. We also have yearly conference where we travel together! At VNTRS we really believe in having fun at work and encourage a healthy work-life balance.

Generous benefits

On top of the amazing equity programme, 5000 kr in wellness grant, education bonus and parental leave top up during 6 months are some of our perks.
Life at VNTRS
You will be part of a tightly knitted team that is passionate about building the products of tomorrow. We emphasize an entrepreneurial mindset, having fun together and a caring attitude where share the risk and the upside with our clients. Together we create your own personal development plan and give you the support you need to fulfill it.
About VNTRS - Venture Studio
VNTRS is a consultant and investment company. We help entrepreneurs and large corporations to build innovative digital products and services.
Our team consists of iOS-, Android-, frontend-, backend- and UI/UX Developers, backed up with market and strategy competence.

VNTRS Estonia
·
Tallinn
·
Hybrid Remote
Javascript Developer
Loading application form