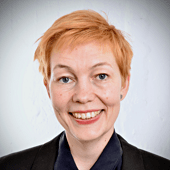 Boel Sjöstrand
Board member
How would you describe the perfect VNTRS colleague?
My perfect VNTRS colleague is caring and smart.
Describe an ordinary day at work in VNTRS
Coffee, laughter, quick decisions and lots of possibilities to prioritize wisely about.
What is the best thing about working in the startup world?
The entrepreneurial mindset, solution oriented, creative yet quick to realization.
What do you do in your work role and why does this suit you well?
I am chair of the board and COO. It gives me the possibility to combine my strategic and operational skills in building a company through the people.
What is the best thing about your job?
The possibility to grow the company with the people of VNTRS.
What do you do when you are not working?
Spend time with my kids and cook food they hate.